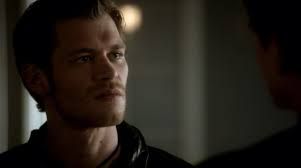 And so we come to the end. As always there are huge spoilers for the entire series and probably all previous series in this post. Iris, Amy - here we go.


Episode Twenty one: 'Before Sunset'
• I find that like Amy I don't have much to say about this episode, which seems bad when you think about how important the last two episodes of any series should be. The lead in to the end should be just as interesting as the actual finale, at least that's how I feel, but instead we're back to some rather dull revelations about Alaric the heartless avenger. At first this story line seemed so original but the program just dragged it out for too long and now it's so convoluted.
• The idea that Elena is Alaric's life line, and so the thing that makes him vulnerable, seems thematically interesting. Elena is the reason he got dragged into protecting the Mystic Falls vampires in the first place. Maybe a good thread to investigate on a re-watch?
• Ummm… Oh the bit where the Alaric tells everyone on the council about Tyler and Caroline is another good example of how the program gets the audience on the side of the supernatural. Exposing the two sweetest monsters to the town is a jerk move intended, I think, to make viewers angry. Plus the audience wants them to survive because they are adorable individually and together (at least I think so) so the viewers once again find themselves aligned with the supernatural characters against the ordinary people on the council even though really they should, as ordinary human beings themselves, be identifying with the humans. Sometimes I am so impressed with the way this program directs the audience. Smart work 'TVD'.
• Oo, oo - remember how Alaric became all gung ho about standing on the council to protect the interests of the human living in mystic Falls? At the time that seemed like a good thing but looking back it's an obvious serial killer manifestation right? No one is ever just altruistically on the side of the humans in Mystic Falls. Run Matt, just run.


Episode Twenty two: 'The Departed'
• Ah, the finale. First, a confession - I'm not often a fan of TVD's end game episodes. The end of the series is when a lot of the best people die (we all know who I'm talking about) and the rest of the action can be kind of dull (fire everywhere to ramp up the tension). The last two finales had a lot of interesting gasp moments but I don't really remember them fondly because *boom* every time I looked around another of my favourite characters was dead. So, how did this finale work for me? Weeeeellll… I wasn't a huge fan.
• I could really have done without the program forcing that choice on Elena. I know she has to choose between the brothers eventually but perhaps the show didn't need to set up such an emotionally manipulative scenario. I know, I know - am I aware I'm watching TVD blah, blah, blah; that's it's MO, blah, blah, blah. I still think the choice was a bit much and I am really opposed to media that throws emotional manipulation at you until something sticks (unless it's 'Les Mis' - you go on with your singing tiny, resilient children of 'Les Mis'). Matt's anguished face, when he says he can just keep driving or he can turn around but Elena has to pick, expresses how we're supposed to feel – like our hearts are being dug out with a spoon. Instead, I was just like 'Let her make an adult choice when she is ready program!' And I know she's taking ages to make that choice and it probably is hurtful…to the hundred year old vampires who have turned their emotions on and off over the course of this program :P Still, she deserves some time and space. Constant vampire attacks do not exactly give a lady time to think about their romantic tangles and she probably just needs s a minute ok?!
• Even though I hated the set-up, I'm really glad she picked Stefan if she had to pick anyone. Yay. I know it's hard to watch Damon crumble when she doesn't choose him and the flashback is kind of affecting…kind of. I mean his first reaction after getting over the shock of seeing a Katherine doppelganger is to return to his planned revenge without investigating further? Rlly? On the one hand, this scene shows him staying true to Katherine because he was so obviously not interested in Katherine substitutes. On the other, yargh, be more inquisitive Damon; his lack of interest in why this girl looks exactly like Katherine just makes me like him less. Curiosity would be sexier. Also what is this 'Maybe if we'd met first' crap? When they met Damon was a mass murderer bent on revenge who slept with a mind controlled Caroline – anyone remember that? They did not get along and I don't think their first rather meeting by a roadside in the dark would have made him insta-boyfriend material if Elena remembered it.
• What can I say; I do not want their relationship to happen. I still want Damon/Katherine – they are equals and they belong together. There's something to be said for the idea that Elena would make Damon 'better' or ok maybe 'softer' is a better way of saying 'not as murderey' but… I'm just not sure about that. It feels like that old idea that a good girl can change a man if she just keeps trying. And I think Damon has been pretty clear that he doesn't want to be Stefan/good. While there are other shapes he could take (there's a lot of room in between mass murderer and on the wagon, bunny eating, diary writer) I'm just not sure he wants it enough or that he could sustain wanting it for Elena's whole life.
• Ugh, it's going to happen though isn't it? Prediction – Elena and Damon united by love is going to be how the program creators close out the entire run. Noooooo.
• On to other things - Klaus has become the Freddie Kruger of Mystic Falls; he's the horror villain who can never be completely killed because the program creators want an excuse for some drama when they run out of ideas. I'm so glad he's going to the spin off at the end of series four, because then maybe the Mystic Falls gang can MOVE ON. I feel like he's holding the show in limbo at this point; no one can defeat him and even when they all work together and use other Originals he somehow scuppers their plans. That inability to destroy him ties up the show, because how do you go forward when such an indestructible big bad is always hanging over you? And it makes Klaus into this huge deus ex machina character which the show creators can't seem to resist using. Everything seems to be going too well – hey let's get Klaus involved. We need something to happen here – insert Klaus. YAWN.
• At the same time, his face when Stefan is killing him is so sad. They were bros once you know!
• Although, they were never really the true brothers Klaus wanted them to be; Stefan always had Damon no matter how far they'd fallen from each other and Klaus can't handle being a second string brother figure.
• What do we think of the way Klaus treats his own siblings in light of his attempts to get Stefan back? He's close with Rebekah and Rebekah would walk/has walked through fire for him. Klaus is her favourite sibling (as much as she likes Elijah I don't get the feeling they're close in the same way her and Klaus are) and probably the only person she really loves. Klaus clearly loves her but that doesn't seem to be enough for him. He's constantly casting her off even though when she tries to escape him he goes to desperate measures to keep her with him. So, does he really want Stefan and Damon torn apart because he wants to be super close sibling surrogates with Stefan, or is it more that Stefan is someone he can't have and so he becomes a conquest for Klaus? Is Klaus' whole 'I just want us to be killing buddies again' shtick really about a need to own people? Once he owns someone will he always replicate that pattern of shunting the people he's won aside so that he can go after a more unattainable prize? Or is Stefan so desirable because Stefan is supremely powerful and violent when he's the ripper, so having him as a pal would make Klaus stronger? He craves strength, probably because of his daddy issues.
• And ugh *really obvious epiphany* Klaus' determination to get Stefan back ripping is exactly the same as Damon's initial story line with Stefan isn't it? Y'know when Damon comes to town he is always on at Stefan about his refusal to drink and really he's saying 'I miss my brother'. This series has focused on Damon getting Stefan to drink for his own good (to prevent ripping sprees) while Klaus just wants the power of the ripper/his drinking buddy back. Annnnd that's how a show subtly gets you to back one bay horse over another bay horse folks.
• It's so sad when Rebekah and Elijah think their brother is dead. Am I the only one who chokes up a little bit when they use his full name? They just sound so full of tenderness when they use it.
• I still don't get how possession works. The other person doesn't die, so where does their consciousness go? Where is Tyler right now? Is he trapped in Klaus's desiccating body unable to speak or is he somehow floating around in the ether?
• Alaric's ghost reunion with Jeremy was never going to be unemotional, but it went by so quickly. I hope there are going to be more ghosts in series four. Bring me Alaric at all costs series four.
• Annnnd *big finish* Elena's a vampire now. I don't really know what to do with that, so I guess I'll just wait and see how it plays out in the next series.
That spin off
The trailer for the 'TVD' spin off 'The Originals' is out and it looks excellent. However, I am worried. 'TVD' has such a bad track record for killing off chromatic characters and well take a look at the trailer:
Hurray a large chromatic crew of actors. Oh dear this is a 'TVD' spin off. And all the beloved carried over characters – white vampires. I worry.
And I'm done. Amy, Iris I hope you've enjoyed this re-cap phase. I can't promise to do it for series four, because turns out re-caps take a lot of time – I am even more in awe of anyone who does regular, proper re-caps. I will promise to at least think about it if you cheer loudly enough for it though.